With their roots firmly in gospel, but moving to secular music to form The Larks
With their roots firmly in gospel, but moving to secular music to form The Larks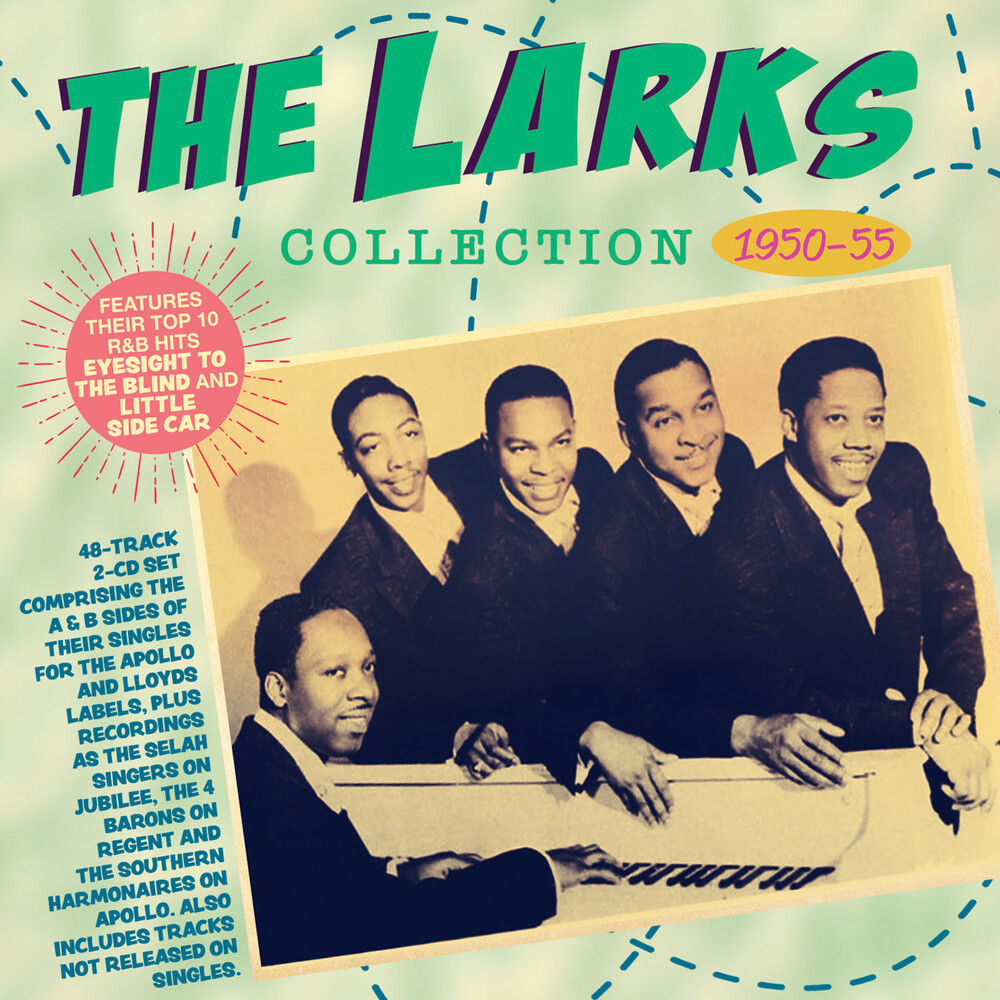 Details

Format: CD
Label: ACBT
Rel. Date: 01/15/2021
UPC:

824046336523
Available Formats and Editions
1. Why Not Today
2. Down Here I've Done My Best
3. Lemon Squeezer
4. Got To Go Back Again
5. My Heart Cries For You
6. Coffee, Cigarettes And Tears
7. Who Will Your Captain Be?
8. I'm So Glad
9. When I Leave These Prison Walls
10. Hopefully Yours
11. Let's Say A Prayer
12. My Reverie
13. Eyesight To The Blind
14. I Ain't Fattenin' Frogs For Snakes
15. Little Side Car
16. Hey, Little Girl
17. I Don't Believe In Tomorrow
18. Ooh.It Feels So Good
19. My Lost Love
20. How Long Must I Wait For You?
21. Honey In The Rock
22. Shadrack
23. Stolen Love
24. In My Lonely Room
25. Darlin'
26. Lucy Brown
27. I Live True To You
28. Hold Me
29. Christmas To New Year's
30. All I Want For Christmas
31. What's The Matter
32. It's Breaking My Heart
33. Margie
34. Rockin' In the Rocket Room
35. If It's A Crime
36. Tippin' In
37. When You're Near
38. Who Walks In When I Walk Out
39. No Other Girl
40. The World Is Waiting For The Sunrise
41. Os-Ca-Lu-Ski-O
42. Forget It
43. Johnny Darlin'
44. You're Gonna Lose Your Gal
45. Honey From The Bee
46. No, Mama, No
47. If You Were The Only Girl In The World
48. For The Love Of You
More Info:
With their roots firmly in gospel, but moving to secular music to form The Larks